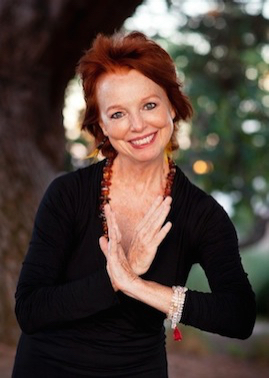 Camille Maurine
is a meditation mentor, dancer, and writer internationally
renowned for her integrative energy practices for women
and innovative performance trainings.

Camille is the author of the groundbreaking Meditation Secrets for Women
and Meditation 24/7, both written with her husband, Dr. Lorin Roche.
She gives global teleseminars and teacher trainings in feminine
spiritual empowerment and embodiment, and travels worldwide
to give performances, workshops, and retreats.


~~~ CURRENTS ~~~
See our latest Newsletter -
Click here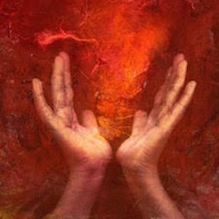 LIVING IN LOVE'S BODY – MEDITATION SECRETS FOR WOMEN Online Course – A Journey through the 12 Secrets with Author Camille Maurine – starts January 22nd! Sign on for full course or start with the first 12-week module – Strengthening Inner Roots. Everything a woman needs to know to thrive in meditation, creativity, and love. I love teaching this course and communing with women around Planet Earth! See more.


STRENGTHENING INNER ROOTS – Introduction Q&A for the first 12-Week Module. Sunday, January 22nd, 2017. This is a chance to learn more about the Meditation Secrets for Women online journey, and to talk with Camille about your desire for 2017 and questions about the Course. Details and registration.


LATE NIGHT MUSING, by Camille Maurine – "SHE is being born." An excerpt from Meditation Secrets for Women. I wrote this evolutionary musing for the end of the book during the turn of the millennium, 1999-2000. It is even more apt now!



RADIANCE SUTRAS MEDITATION TEACHER TRAINING – Dr. Lorin Roche with Camille Maurine, et al. A dynamic certified training with beloved meditation teacher Lorin Roche and Faculty. The course is for anyone who desires to learn more about this natural, life-affirming approach to meditation. Starts up again the May, 2017. Read more.


LISTEN TO INTERVIEWS - Podcasts with Camille Maurine




~ ~ ~
Camille Maurine, Movement Artist
Camille's performances, largely improvised, evoke the subtle world of the soul with powerful embodied expression.



In this performance, Camille embodies several of The Radiance Sutras, Lorin Roche's poetic translation of an ancient yoga text.

With a nod to the film "Inside Out", Camille reveals what really goes on in meditation. Performed at SOMAfest, September 2015.




This was performed September 2010. (Please make sure that your sound is turned up, the words are important!)

Camille Maurine embodies the call for the Beloved. This premier performance took place as part of SOMAfest 2016.




~ ~ ~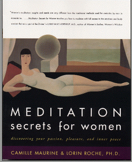 Meditation Secrets for Women: Discovering Your Passion, Pleasure, and Inner Peace
By Camille Maurine and Lorin Roche, Ph.D.
From Publishers Weekly (*starred review*): "In this powerful book, the husband-wife team of Maurine and Roche...share enthusiastically and thoroughly what they have found works for women, leaving the dry legalisms behind... This is an excellent, empowering resource for novices, as well as for those who have spent a lifetime meditating."

"How refreshing! A sensible meditation guide that honors and enhances our natural way of being. Bound to be sacrilege in some circles, the information herein is a welcome change from the anti-matter nihilism of many spiritual systems." - Anodea Judith, PhD, author of Eastern Body, Western Mind and Wheels of Life, www.sacredcenters.com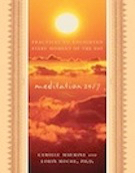 Meditation 24/7: Practices to Enlighten Every Moment of the Day
Book and CD by Camille Maurine and Lorin Roche, Ph.D.
A professional opinion: "I am a psychotherapist who understands the mental, emotional, physical and spiritual benefits of meditation. I recommend Meditation 24/7 to my clients frequently. I have already given this book and CD as a birthday present to my favorite friends. I can't imagine a better gift to give to those that I care about." -Dr. Sheri Meyers Gentian, TV host of "Straight from the Heart"

MEDITATION 24/7 AUDIO of the Practices




You can order the books now from


click on the icon

~ ~ ~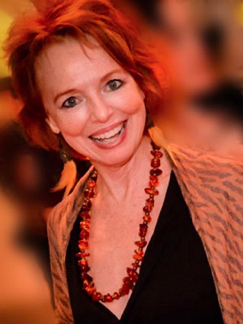 Camille Maurine gives talks, performances, and workshops specifically designed for your group.
If you would like her to come to your area, contact us and we will get creative together about making that happen.

Camille Maurine

P.O. Box 9325

Marina del Rey, CA

USA 90295

310 821-0620

Contact Camille

Join Camille on

Facebook