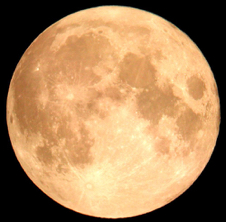 One of my great joys is communing and communicating with women around the world. Joining together in loving awareness and support is especially important at this potent time on Planet Earth.


The lives of contemporary women are full on – we are navigating a hot mess of opposite energies and needs, a syzygy of complementary movements. The good news? When embraced with consciousness, this inner dance can lead us into greater vibrancy and wholeness.

Combine that intimate dance with what's happening in the world…well, let's just say it's intense. The problems we face as a collective are not likely to disappear anytime soon. The recent upheaval in the United States brings added uncertainty, affecting not only this country but humanity as a whole. One way or the other, we are in for a wild ride. Yet within this intensity is the possibility for transformation.


Women of wisdom and men of heart are responding to the planetary call, co-creating the healing paradigm of equality, sustainability, and inte
rdependenc
e of all life. This is Big Magic (thank you, Liz Gilbert). I am grateful to be sharing that awareness with my husband Lorin Roche. At the same time, the challenges are great, both personally and globally.

Sustainability has to start right here, in this very body and heart. We must have ways to tune and balance all our energies, strengthen our inner roots, tap into new resources of courage and inspiration. I call this our female energy ecology.
Living in Love's Body
.
Telegathering Dates
October 13th:

Power, Freedom, Love
November 13th:

Shock, Shadow, Soul
December 11th:

Living in Love's Body
January 11th:

Strengthening Inner Roots
That is why I'm offering these free Full Moon TeleGatherings, and why I'm giving another year of my
Meditation Secrets for Women Course
.

These preliminary teleseminars give you a taste of the depth and power of what we share on that journey, and they stand on their own as sanctuaries within the chaos. Come tune up your energies with embodied meditations, soulful musings, and heart-centered discussions.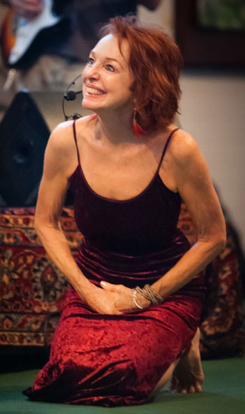 The calls were on the full moons, an especially powerful time for gathering creative energy.
Want to hear about other free events?
Sign up on the form below.

Listen to the rich, soulful exchange from the December call:


On Sunday, January 22nd I gave one more – a chance to learn more about the Course and ask me any questions – an
Introduction and Q&A
for the first module,
Strengthening Inner Roots
.
Listen to the recording and find out more about the course:
Click here
for more about the
Meditation Secrets for Women Course
.
The next 12-week Module –
Liberating Shakti –
starts on July 15th
.
Please join us!

As we move through 2017, let's nourish our creative flow, step forth in fullness and freedom, and go deeper into the mystery of being alive.
Yours in love and wonder,

<!—End CTCT Sign-Up Form-->