Camille Maurine – Performance Photos 1
Here are photos of some of my performances, in reverse order, digging back into the annals of time. You have my permission to laugh, comment on my hairstyles, guess about my age and otherwise entertain yourself.

TIMELESS (2007)

In September and December, 2007, Camille gave a performance as part of the Somatic Movement Arts Festival in Santa Monica, on the same program as Continuum founder Emilie Conrad. Camille's piece -
"Timeless"
- is inspired by three personal experiences of love beyond time. She weaves a moving theater of story and silence, movement and stillness. Camille's performances, largely improvised, are renowned for evoking the subtle world of the soul with powerful embodied expression. "Timeless" runs about 17 minutes.
View
"Timeless"
.
A DVD is available.
Contact Camille
if you are interested in having a copy.


"Performing "Timeless" recently reminded me how much I love the process of performing – the opportunity to dwell in the shimmering body of the stories I share, and the communion with the audience, heart to heart." - Camille Maurine, December 2007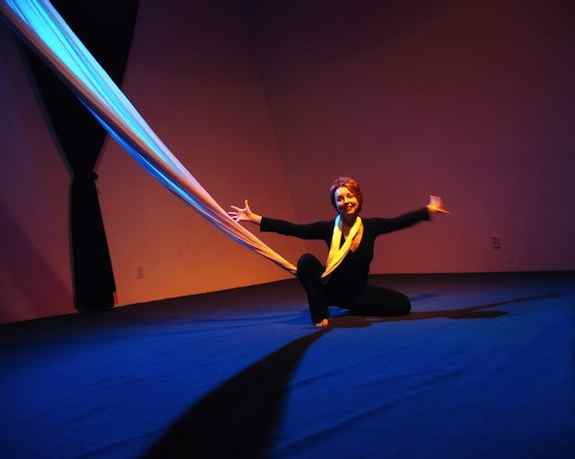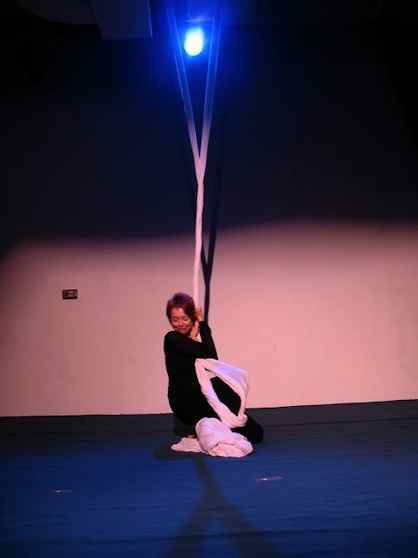 PLEXUS: Life in L.A. (1998)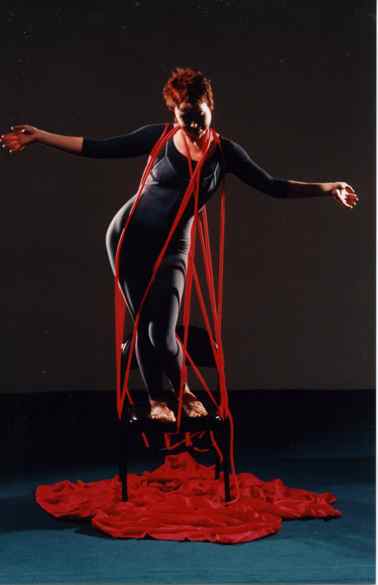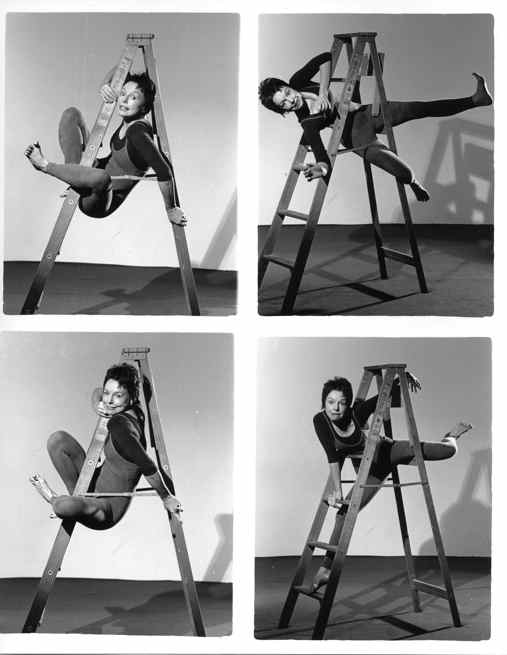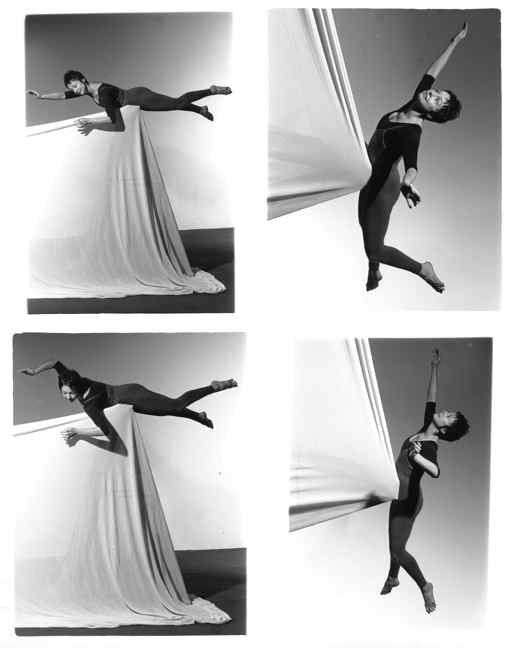 Photos by Ben Arie Swets
LOSING IT (1996)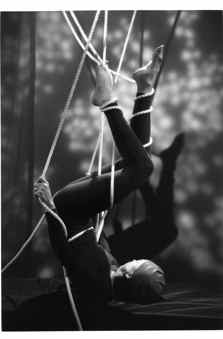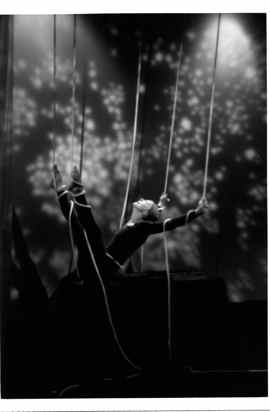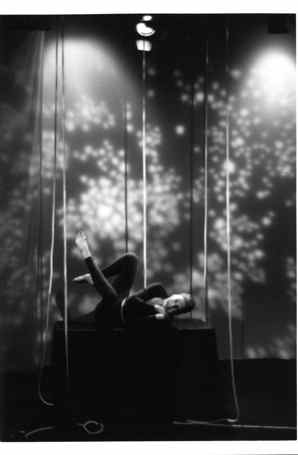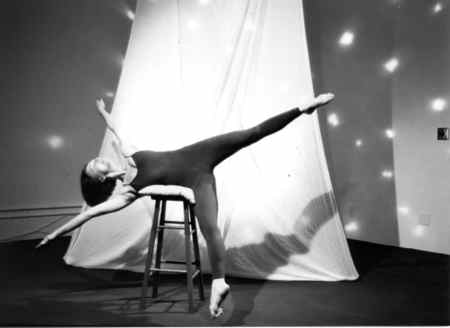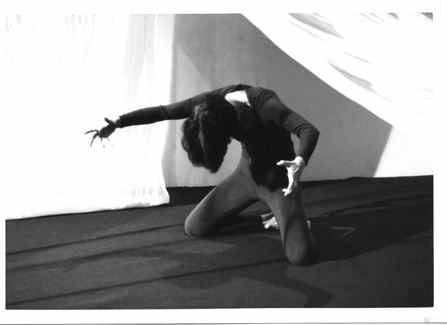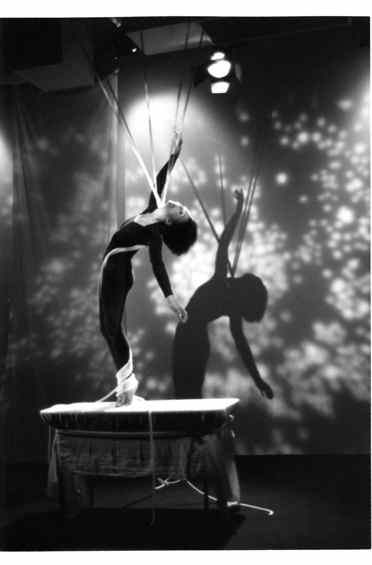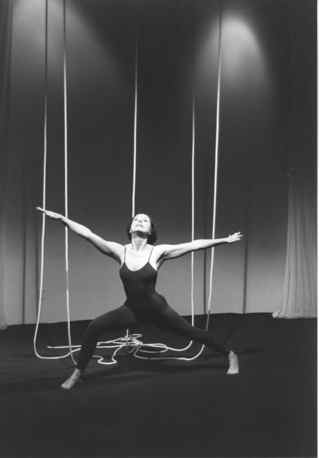 Article in the New Mexican (June 1997)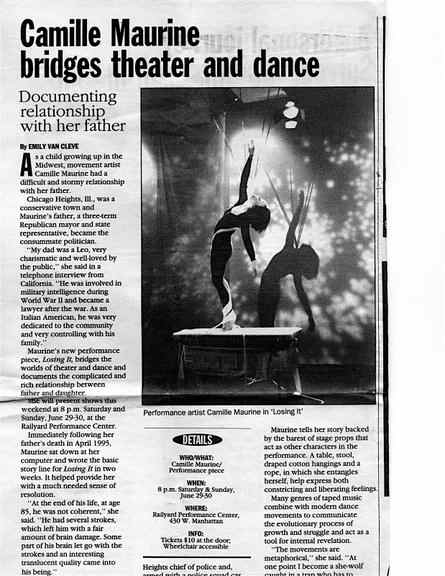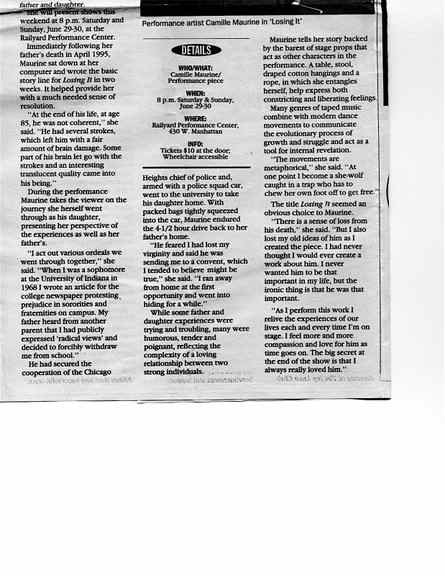 Next Page