Think of those as one word – an expression of our
essential female energy
that is desperately needed now more than ever. Let's find out what living in
Love
, Power, and Peace really means for each of us – for YOU.

Let's explore meditation, movement, and awareness practices that help you stay
centered
as you move through your life, in touch with your own creative
essence
, and open to the
flow
of love in all your relationships – in the way that is meaningful to you.
Coming together in community creates a
potent energy field
that supports each of us to embody those qualities
– and to be stronger together. Within our sacred circle of women, we can join in awareness and radiate love, freedom, and serenity into the world.
This practice is the essence of my
lifetime of exploration
– the direct experience of the subtle yet dynamic reality that is our Essence, our Nature. I am offering this unique ritual journey as a way for us to go deeper, together.
We join together on behalf of all women,
on behalf of the larger body of humanity,
and on behalf of this Earth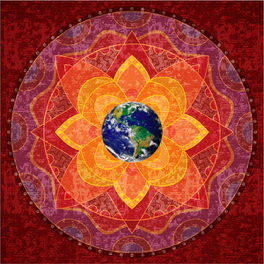 "Camille Maurine embodies the power of the feminine in her total being..."
"My soul friend Camille Maurine embodies the power of the feminine in her total being and how she lives her life. Her wisdom shines through in her teachings, her performances, and in all her personal relationships — including the radiant intimacy she shares with her husband Lorin Roche. Camille is living the power of intimacy — she's not just talking about it. She integrates deep inner practice with creative expression in the world. Her integrity is impeccable and her wonder for the mysteries of life inspires me. I'll continue to learn about the nature of the feminine from Camille throughout our lives, and I'll treasure every moment I'm gifted to spend with her."

~
Judith Orloff, MD, Author of The Empath's Survival Guide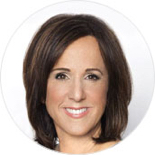 "... unusual depth of soul and embodied wisdom"
"I've known and worked with both Camille and her husband Lorin for many years and know them both to be masterful teachers and facilitators. Camille brings a lifetime of experience to meditative practices for women, sharing unusual depth of soul and embodied wisdom. When she speaks or moves, you can feel the love and power as an integration of both inner peace and wild expressive freedom. "

~
Marcia Wieder, CEO, Dream University

"She sees through to the essence, fiercely yet compassionately..."
"It's as rare as it is precious to encounter a woman who embodies such profound wisdom combined with childlike wonder, joy, and curiosity. Camille Maurine's depth has no bounds. She sees through to the essence, fiercely yet compassionately cutting thru confusion. Camille listens deeply and offers suggestions from her vast experience of energy embodiment, meditation, and depth work with women. I feel tremendous gratitude for my ongoing work with her and know that she has helped me deepen as a teacher, mother, lover and woman."

~
Shauna Shapiro, Professor and author of The Art and Science of Mindfulness and Mindful Discipline

These teachings are based on the living wisdom in the book I wrote with my husband, Dr. Lorin Roche:
Women must have more than one entry into meditation, so that we can meet ourselves in a healthy way no matter what is going on in our world, in our bodies, and in our hearts. That's why the book offers 12 Secrets – luscious, love-drenched, life-giving gateways to the Self.
Meditation can be sacred Self-Care, profound support for every level of your being – physical, emotional, mental, and spiritual. To get the deepest, lasting benefits, you need an approach that honors your woman's way of being, and whatever is going on in your body, heart, and life.
Whatever your experience, you are welcome here and can benefit deeply. Our approach is a non-dogmatic, omni-denominational, no jargon zone – a full heart embrace of individuality within our commonality as women. Come as you are!
With the challenges we currently face on both personal and collective levels, it is ever more important to have this Sanctuary of Love to create a sustainable, life-affirming world – starting right here in our own bodies and hearts.
Over these two months together, we delve into embodied meditations that deepen the connection to your own essence and fertile inner ground. These empowering resources continue to unfold and evolve over time as your life unfolds and evolves.
On this end-of-year journey, Camille offers weekly live webinars where she shares her current musings as well as luscious embodied meditation. These are an opportunity for vibrant interaction – ask your questions and receive soulful reflection. The webinars are always recorded – all hosted on a special website. A fresh lesson opens up each week that includes a private Discussion Forum (not Facebook), where you can share your experience with the other women on the course.
In this way, you receive timely inspiration and support to embody your radiant Essence, your Love Power Peace. Yes!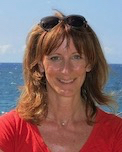 "An embodied, feminine base as I move through the world."
"Fantastic! I have loved all the calls, your wisdom coupled with laughter and good humor. It is truly a remarkable program which I know is helping to heal the planet and lift all of us. I am so glad to have this embodied, feminine base as I move through the world of men and texts. It keeps me grounded and I know that I am not alone as I traverse this territory."
~
Eva Burns, writer, mother, student of ancient wisdom, Bahrain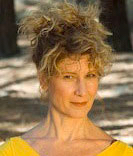 "A supportive womb of transformation"
"I recommend this course to any woman who is interested in learning to meditate or deepening/expanding the practice they already have. The calls and guided meditation practices enhance the use of the book and cater to any learning style. Even though it is an internet program, the support and intimacy is abundant and the collective of women helps contain my process in a supportive womb of transformation."
~
Kimberlee Orenstein, Founding Director, Yoga Loka Reno, Nevada

"Inspired me creatively and helped me heal at deep layers of my being."
"Meditation Secrets for Women has brought me into greater intimacy within my meditation practice and my own essential, sensual nature. The skills I've cultivated from learning the Secrets have inspired me creatively, and helped me heal at deep layers of my being, instilling within me a true sense of self love and care. I see the inner wisdom of honoring our unique needs and desires serves all our relationships in the world."
~
Melanie Foust, Yoga and Meditation Teacher, Seattle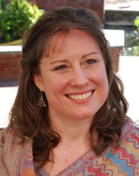 "Opened me more deeply to my own creative spirit."
"Meditation Secrets for Women opened me more deeply to my own creative spirit, helping me appreciate myself and my unique gifts and grounding me more firmly in my own practice. On a personal level, I married a wonderful man who has been in my life for a long time!"
~
Sera Crandell, Yoga and Pilates Teacher, Frederick, MD
"I've never heard a word out of Camille's mouth with which I disagreed"
"She's an expert teacher, mentor, and facilitator. She continuously demonstrates the Dalai Lama's modus operandi: "My religion is Kindness." Her Meditation Secrets For Women are frontier material that women everywhere need now. They and she have pivotally changed and enhanced my life. Thank heavens Camille will be disseminating her transformative words and creative expressions in this upcoming course. I've never heard a word out of Camille's mouth with which I disagreed. DO jump in!"
~
Jessica Fleming, MMH, Johns Hopkins Medical School, Certified Meditation Secrets For Women facilitator, and co-founder/director of SoulPath Journeys, Sunshine Coast, Australia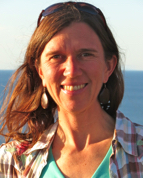 "A one-of-a-kind fully embodied woman..."
"First and foremost, Camille Maurine is the real deal — a one-of-a-kind fully embodied woman who exudes depth, vitality, and vibrancy in all aspects of her teaching and mentorship. In all my experiences of education and women-centered programs, I've never encountered anyone with such a robust and graceful combination of genuine care, deep expertise, and boundless creativity. My life and embodied evolution as a woman are more shimmering, more truthful, and more expansive due to my work with Camille... An unparalleled transformative opportunity. "
~
Jennifer Keller, PhD, Mother, Professor, and Author of Ordinary Oblivion: The Self Unmoored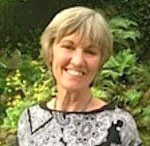 "Camille's meditation process is revolutionary"
"With skill and compassion, Camille guides us back to our whole selves, to the embodied wisdom from which we are so often separated. By tapping into our senses and instincts, we find the courage to explore all aspects of ourselves. With no dogma or pressure, we integrate our many facets into the unique tapestry that is our gift to the world. No matter how many times I return to the secrets, I unravel more barriers to living the love I desire. I feel more alive, more at peace, more sovereign. Camille's meditation process is revolutionary."
~
Elisabeth Crago, MSW, MFA, Meditation Secrets for Women Facilitator

"Camille is wise and luscious, creative, powerful, vulnerable, and sexy"
"After months writing a book, sitting hours on end in a chair in my full-on mentality, I'm ready to return to my body and my deeper feminine energy. I can't think of a better context and a better person to do that with than with [Camille]. She is wise and luscious, creative, powerful, vulnerable, and sexy. She lives in intimacy with herself and with her husband."
~
Sharon Weil, Author of ChangeAbility, film writer, director, producer and Continuum teacher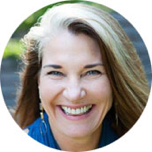 "Camille is 100% the real thing"
"Camille is 100% the real thing. We taught creativity retreats together... that were amazing. I've learned so much about being embodied from her."
~
Jennifer Louden, writing coach and author of the Woman's Comfort Book series

"I consider my work with Camille a key factor in my highly successful career..."
"A friend recommended I check out Camille's work and without knowing what I was getting myself into, I signed up for a Moving Theater workshop Camille was teaching; I was hooked... I consider my work with Camille a key factor in both my highly successful career and at the core of EmbodyCom®, my multidimensional approach to high performance."
~
Gina Carlson, Speaker, writer, coach, and founder of EmbodyCom®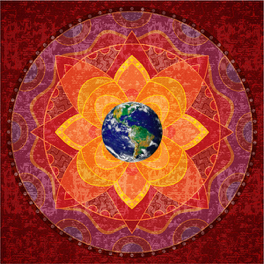 Six 90-Minute Webinars with CamilleThese video classes with Camille offer personal teachings, as well as Q&A sessions to address questions, discoveries, or challenges in women's meditation practice and Self-Care. You also learn valuable tools that enhance your interactions with female clients, family, and friends. The calls are always recorded – both video and audio, and are available to you online.
---

Guided Meditation PracticesTo help you steep in the qualities of of these embodied female-centered practices.
---

Ongoing InspirationYou will receive 6 empowering lessons on our online platform. Enjoy pithy selections from the book, tips, and other inspirations – such as some of The Radiance Sutras, Lorin's astonishing version of an ancient yoga text.
---

A Worldwide Meditation CommunityWe offer a private online forum on Ruzuku, exclusively for those in this Course. You are invited to share your discovery process and communicate with fellow participants.
---

Lifetime Access to Course MaterialsAll of the links and audio/visual parts of the course are housed on a beautiful, easy-to-navigate website, gathered in one place for your convenience and simplicity. You will retain access to all these valuable materials even after the course has finished, and can explore further later on.
---
We recommend you have
a copy of Meditation Secrets for Women
for this Course as it gives you access to the full text. The book contains a wealth of stunning wisdom, including tips and illuminating stories. Readers say they can read it again and again and discover new layers and nuances each time.
Each woman has her own rhythm and style of participating in the Course. You can find the level of involvement that feels satisfying to you.
Questions? Just ask!