"Wow, your call was beyond ecstatic…I'm deeply moved, penetrated...
What a powerful combination of male-female dynamic engagement of two hearts
beating as one and sharing your potent field of gushing creativity...Thank you!" ~ C. C



2018-19 Events

JANUARY 2018
NEW MOON, NEW YEAR: EMBODYING SOUL IN THE WORLD With Camille Maurine – Replay of Teleseminar held January 17th, 2018. Sharing this call based on Secret #12: Live It Up, as part of my online course based on the book, Meditation Secrets for Women. To listen online or download the recording, go here.

FEBRUARY
SUBTLE BODY & MEDITATION – With Lorin Roche and Camille Maurine – February 3-4, 2018 at Prana Yoga, La Jolla, CA. Register here

EAST WEST BOOKSTORE, Seattle WA ~ With Dr. Lorin Roche & Camille Maurine – February 9-10th, 2018. Join us for our Friday discussion and Saturday workshop!


MARCH
WEEKEND IMMERSION WITH THE RADIANCE SUTRAS, Woodbury, Long Island NY, March 9-11th, 2018. Dr. Lorin Roche. Absolute Yoga

3-DAY TRAINING WITH DR. LORIN ROCHE & THE RADIANCE SUTRAS, Chicago, Illinois. March 13, 14, 15, 2018. In person with Lorin plus streaming. Go here to register now

GLOBAL EQUINOX MEDITATION TELEGATHERING: WILD SERENITY: DANCING WITH INTENSITY ~ Camille Maurine and Dr. Lorin Roche – Replay of Teleseminar held March 20th, 2018. To listen online or download the recording, go here.


APRIL
WILD SERENITY MEDITATION RETREAT! 1440 Multiversity, Scotts Valley, CA – Camille Maurine and Dr. Lorin Roche – April 29th - May 4th, 2018. 5 Luscious Days of meditation, including subtle movement meditation and expression. 1440 is a beautiful new conference center in the redwoods near Santa Cruz, California. Read more about Wild Serenity here, including the cartoon.


4-PART WEBINAR SERIES – LOVE & WONDER: MEDITATING WITH THE RADIANCE SUTRAS – Camille Maurine and Dr. Lorin Roche, SAND – Science and NonDuality Online: April 22, 29, May 6, 13th, 2018. The webinars are recorded and available. For access, go here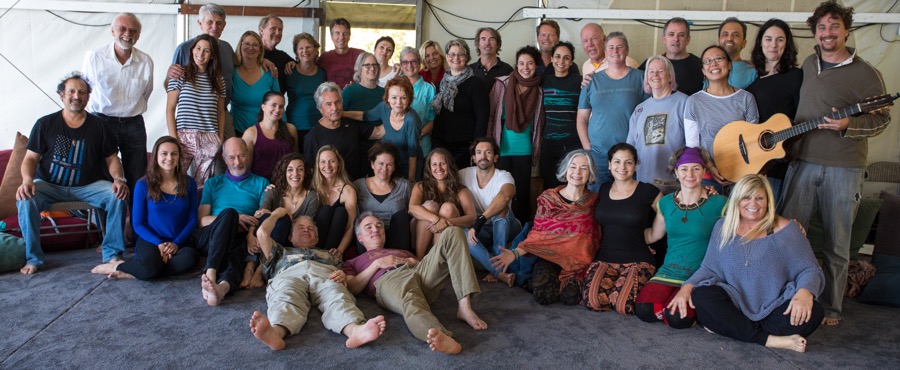 MAY
LOVE'S BODY – MEDITATION SECRETS FOR WOMEN – 12-Week Online Course with Author Camille Maurine. Based on the book by Camille Maurine and Lorin Roche, PhD. Details to be announced very soon! Interested?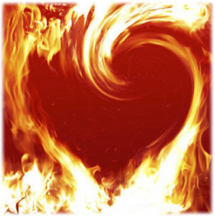 RADIANT INTIMACY ~ 1440 Multiversity, Scotts Valley, CA – Camille Maurine, Dr. Lorin Roche, and a Team of Presenters – May 25-28th, 2018. A weekend exploring love and intimacy at 1440 near Santa Cruz, California. Produced with SAND – Science and NonDuality.


AUGUST

MSW TEACHERS RETREAT – WITH CAMILLE MAURINE - August 6-13, 2018 – Private retreat for authorized teachers of Meditation Secrets for Women.

LORIN & CAMILLE AT KRIPALU – DR. LORIN ROCHE, CAMILLE MAURINE, & COBY KOZLOWSKI: AT PLAY WITH THE RADIANCE SUTRAS - Lenox, MA, August 19-24th, 2018. Lorin, Camille and Coby team up for this meditation immersion and training in our natural, life-affirming approach to meditation at Kripalu Center for Yoga & Health. Gain contact hours for our certified meditation teacher training. Read more and register

SEPTEMBER

ENLIVEN YOUR FULL, WILD RADIANT SELF! EMBODIED MEDITATION FOR WOMEN – A 7-WEEK WEBINAR SERIES WITH AUTHOR CAMILLE MAURINE With The Shift Network - 7 Week Series started Tuesday, September 4th, 2018! View my Q&A video and find out more about this transformative offering, go here now.





RADIANCE SUTRAS @ BHAKTI FEST – Joshua Tree, California, September 13-16, 2018. Dr. Lorin Roche and Camille Maurine – Two Events, including a Sutra Jam with Deepak Chopra! Details coming soon. See Deepak's interview of Lorin here.





OCTOBER
LORIN & CAMILLE IN AUSTRALIA – SYDNEY, BRISBANE, AND SUNSHINE COAST, October 1-19th, 2018. We will give a meditation training at InYoga in Sydney, then a weekend retreat on the Sunshine Coast with TashYoga, then a couple of evening events at Shri Yoga in Brisbane. We would love to see you there! Email us

SYDNEY – Meditation Teacher Training, Dr. Lorin Roche and Camille Maurine, October 3-7, 2018 – InYoga in Surry Hills.
SUNSHINE COAST – Meditation Retreat, Glass Mountain Lodge, October 11-14. Contact TashYoga
BRISBANE – Meditation Workshops with Camille Maurine and Dr. Lorin Roche, October 16, 17. Contact Shri Yoga


THE MYSTERY OF BEING HUMAN – SAND CONFERENCE Science and NonDuality – San Jose, California, October 24-28th, 2018. LOVE WONDER TERROR JOY: Journeying with The Radiance Sutras with Dr. Lorin Roche and Camille Maurine. See more here.


NOVEMBER
INTERVIEW WITH CAMILLE – Camille Maurine interviewed by Trevor Oswalt on Ten Laws and East Forest – November 2018. Listen for free here


DECEMBER
RADIANCE SUTRAS MEDITATION TEACHER TRAINING RETREAT – With DR. LORIN ROCHE & CAMILLE MAURINE – Maui, Hawaii, December 2-9, 2018. For registered Trainees only. MTT



~ ~ ~ ~ ~ ~ ~

If you would like Camille to come to your area for a retreat, performance, or workshop, contact us and we will get creative together about making that happen.

Camille Maurine
kinAesthetics
P.O. Box 9325
Marina del Rey, California 90295 USA
310 821-0620

Contact Camille

***