WILD SERENITY AT ESALEN!
With Dr. Lorin Roche, Camille Maurine, and The Radiance Sutras
Monday to Friday, August 16-20th, 2021

REGISTER NOW

The best kind of play,
holy play that leaves you energized,
knowing more, and feeling whole.
– GL, a previously exhausted surgeon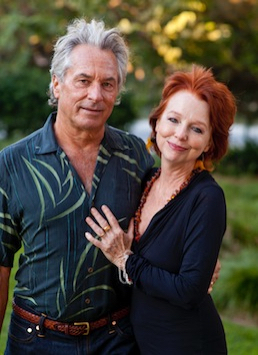 Living with change takes courage, especially at this wacky time on Planet Earth. The outer challenges are not likely to disappear anytime soon, and so too the inner challenges – riding wild waves of energy and emotion. We all need fresh, effective inner resources so that we can navigate the weirdness with creativity, wisdom, and love.

This essential practice is what Lorin and Camille call Wild Serenity. We have created this special context to explore what this means for you, and for us together in community.

Discover new ways to:

Soothe your nerves and regenerate deeply
Activate your internal guidance system
Strengthen your healthy boundaries
Stay grounded in the midst of intensity
Ignite your creative spirit and inborn freedom
Meditation has been shown scientifically to be a profound state of restfulness that allows for equally profound recovery, restoration, and healing. For thousands of years, meditation has been cherished by many of the great cultures of the world. In essence, meditation is a quick way of accessing your body's innate healing capacity to relax deeply and rejuvenate. Over the last 55 or so years, thousands of scientific studies have verified the benefits of meditation to physical and emotional health.

In short, meditation is a great way for your body, mind, and heart to recover from stress and face life's challenges with your best functioning. To receive these benefits, you need a daily practice that goes with your naturalness and spontaneous flow of experience. Once you know how to meditate in a way that suits your individual essence, your Essential Nature, you can access your inner resources in a few minutes.

On this Course, we will be giving you the best of what Lorin and Camille have learned in almost 100 years (combined) of teaching and researching meditation. Together they are the founders of Instinctive Meditation™ – a comprehensive, life-affirming approach. Dr. Lorin Roche began meditating in a research lab at the University of California in 1968 and has a PhD in meditation research, in addition to his 52 years of teaching. Camille Maurine brings more than four decades of practice and teaching her innovative fusion of dance and meditation, with a specialty in women's spiritual power and embodiment. The couple also share their life experience from 37 years of intimate relationship.


Wild Serenity™
is a radically liberating, deeply revitalizing immersion in meditation. In this approach, you learn how to let the techniques emerge from within your core. In this way meditation becomes something you love to do because it is a totally natural way to be with yourself.

Connect with your passion for life and find ways to live it more fully.

Discover natural and pleasurable meditations that you absolutely love to do.

Learn inner practices that lead you into deeper intimacy with Nature, with yourself, and with others.

Find tools for transforming any emotion into life force and creativity.


Over our five weeks together, you learn fundamental principles of Instinctive Meditation™ that can serve you the rest of your life. Skillfully guided by Dr. Lorin Roche and Camille Maurine, the process is further enriched by insights from The Radiance Sutras, Lorin's fresh, iilluminating version of an ancient yoga text.


A Path of Intimacy with the Self, with Nature, with Life

Deep Sensing – We explore the mandala of the senses – both in the outer everyday world and in the internal world of meditation. Human beings have more than a dozen senses, and they are all essential aspects of a healthy approach to meditation. Open the doors of perception and enter the rich, nourishing world of sensuous experience. Learn how to identify your personal doorways and find meditations you love.

Deep Listening – In this module, we explore meditation as a way of tuning in to your inner world. Cultivate the skill of listening with loving attention. Find mantras that call to you at this time of your life. Hear the song of the Soul, the wild and tender murmurs of the heart.

Deep Love – Love is our Nature, our home and destination. Meditation can be a direct experience of this reality. Cultivate the art of embracing all that arises as the movement of love within you. Discover the power of subtle movement meditation, intrinsic mudra, and embodied energy practices. Expand your capacity to both give and to receive love.

Deep Power – Explore sovereignty and authentic empowerment within your meditation and in life. Learn how to access the currents of energy and life force flowing through and around you. The power of desire and longing. Open to deeper connection with the field, your inner source, and the larger body of Nature.

Deep Wonder – Cultivating wonder in meditation is a key to vibrancy, creativity, and inspiration. We enter the mystery of being alive, of recognizing our place in the universe. In this module, we explore and identify your natural gateways of awe, wonder, and freedom.

All levels of experience are welcome. If you are interested in becoming a teacher of this approach, the Wild Serenity Intensive gives you a strong foundation for joining our Meditation Teacher Training.

During this in-person Intensive, you receive:

This Course provides 25 contact hours for Trainees in the Radiance Sutras® Meditation Teacher Training.


JOIN US IN WILD SERENITY!
Esalen Institute
Register now


All levels of experience are welcome.
Contact us if you have any questions.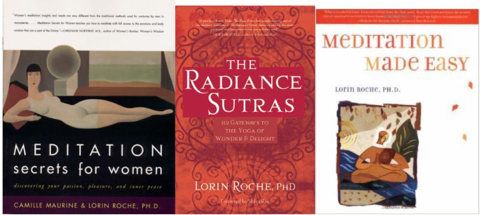 RADIANCE SUTRAS 85

Toss aside your map of the world,
All your beliefs and constructs.
Dare the wild unknown.

Here in this terrifying freedom,
Naked before the Universe,
Commune with the One
Who knows everything from the inside:
Invisible power pervading everywhere.
Divine presence permeating everything.

Breathe tenderly as
The lover of all beings.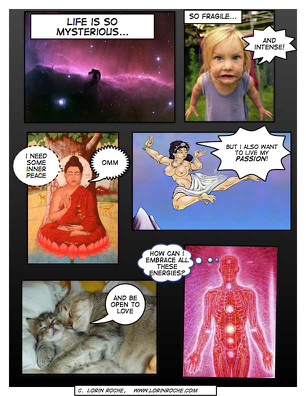 Wild Serenity Cartoon!

Welcome the fullness of your nature:
Vastness and vulnerability
Sensuality and surging power
Safety and excitement
Solitude and communion
Individuality and universality



"Wild Serenity is a fantastic workshop! Camille and Lorin are masters in their field, outstanding teachers, and caring human beings. They create a magical, fun environment where the wounded can heal, the healed can thrive, and we all develop the skills for continued, joyous lives. This not just for New Age types, but for anybody who needs more peace, happiness, and love in their lives." - Jim McCarthy, Speaker, Leader, Author of Live Each Day

"Wild Serenity opened my heart, coming to the warmth of surrender. This magical pair guide this deep process where we find our own heart's rhythm. They are deft and honest, perceptive and fun. Somewhere in between opposites I felt the journey of meditation in its everyday form, bridging the gap between the finite to the infinite, what a gift to take away! I know that if I went again it would be wonderfully different, just as the moment is, and would go in a heartbeat in trust that Camille and Lorin would be riding the wave alongside." - Cathy Owen, Actor Director Writer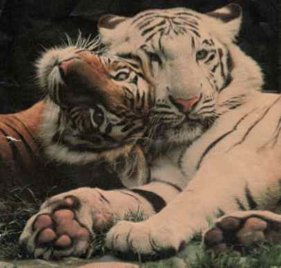 Nature is wild and serene, and so is your inner nature. Meditation can be defined as paying attention to the current of life and love flowing through us and riding it inward to our essence. This is an instinctive ability, a way of accessing inner wisdom, and we all can do it.



Connect with your essential nature and find what works for you – practices that you love and want to do. Come explore meditations that awaken the senses, soften the heart, and stretch the muscles of the mind. Gently and gradually let more life force stream through you. You discover that what might seem like obstacles – raw emotions, restlessness, desire – are actually gateways into vitality, renewal, and creativity.



"WILD SERENITY: Far, far far, far, far beyond my wildest expectations – joyfully transformative – an experience of permission unlike any I knew to be possible for me. Mind-blowing, heart-blowing, soul-blowing! I've attended many transformational workshops, but have never enjoyed one as much as this. I have rediscovered a playfulness – a gleefulness – that was well-hidden.

"I love watching you/being with you, Lorin and Camille. Your range is extraordinary, as are your depth, presence, grounding, generosity, and grace. I want to also voice my gratitude for your quick-as-lightning humor. (Imagine! having Permission to laugh as much as we did in a meditation course!)" – Ann Cheng, Life Coach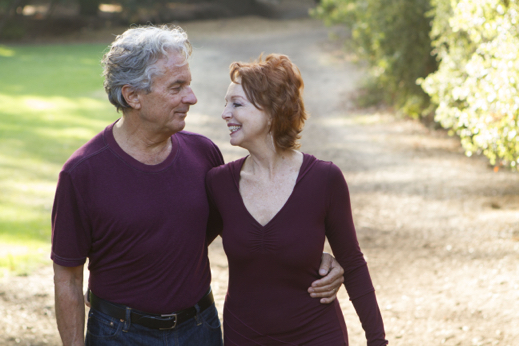 During this special 5-Week Intensive, Lorin and Camille give weekly live webinars where they share core teachings, embodied meditation, and insights from The Radiance Sutras, Lorin's beautiful version of an ancient yoga text. These webinars are an opportunity for vibrant interaction – ask your questions and receive soulful reflection. The webinars are always recorded. Each week you'll also receive meditation tips and other juicy material – all hosted on a dedicated website. A fresh lesson opens up each week that includes a private Discussion Forum (not Facebook), where you can share your experience with the others on the course.



In this way, you receive weekly inspiration to support your soul intention and desire to embody your radiant Essence, your Wild Serenity!





Five 2-Hour Webinars These live, in-depth video classes with Lorin and Camille offer essential teachings, as well as Q&A sessions to address questions, discoveries, or challenges in your meditation practice and self-care. All webinar recordings are available to you online.
---

Five Weeks of InspirationEach week you will receive a lesson on our private online platform with the recordings plus extra tips and inspiration. Go at your own pace. Weekly reminders are sent by email with links to that week's Lesson. You also receive a reminder email prior to each Zoom Webinar with links and how to join.
---

A Worldwide Meditation CommunityWe offer a private online forum exclusively for those in this Course. You are invited to share your discovery process and communicate with fellow participants.
---

Support from Lorin, Camille and Advanced TeachersThrough the webinars and our private online forum, you have the rare opportunity for individual guidance and support from Lorin and Camille as well as interaction with authorized teachers on the course. Additional private sessions are available by special arrangement, if desired.
---

Lifetime Access to Course MaterialsAll of the links and audio/visual parts of the course are housed on a beautiful, easy-to-navigate website, gathered in one place for your convenience and simplicity. Enjoy meditation tips, PDF's, and selections from the book, The Radiance Sutras, Lorin's astonishing version of the Vijnana Bhairava Tantra, an ancient yoga text. You will retain access to all these valuable materials even after the course has finished, and can explore further later on.
---

Yes! All for only $347!

Life is always pulsating in our bodies. When we allow this pulsation to enchant us and call us inward, this is meditation. When we ride those currents outward, we are led into passionate creative expression. Thus peace and passion are intimately interwoven.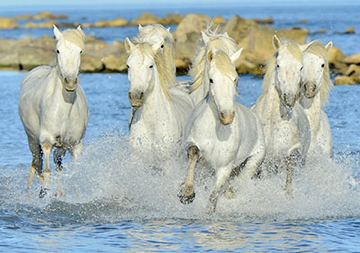 The best preparation for meditation is to express the passion of your soul. The best preparation for living expressively is to meditate with all the energies that are pulsing inside you.


If you've given up on meditation, or are ready to take your practice to a new level; if you want to tap into more joy and inspiration; if you long for more intimacy with yourself and others, then perhaps it's time for Wild Serenity!
* * *
WILD SERENITY INTENSIVE
Sign up now!

* * *
All levels of experience are welcome.
Nothing is forced; you can go at your own pace.
Contact us if you have any questions.

See more about our work at MeditationTT.com

* * *
"My life has not been the same since embarking on that powerful week with these most beautiful and generous of beings! I was supported, I dared, I explored, I discovered, I was surprised by the beauty of Aliveness, I allowed healing in deeper than ever into my being, my life...I felt loved and felt myself loving...I changed, transformed, and in the end, sprouted wings! I made direct contact with my freedom in a way I never thought possible and felt held through it all. In their wisdom and loving, sacred safety was created and within its colourful parameters, I danced into my new being...in their loving and wisdom, a sacred safety was nurtured deep within my own self, so that I carry that time with me, always...carry with me, the lessons learned, the connections created, including the one I dared to create with my own Self. Their work is magnificent...I love them both deeply, am ever grateful and, again, recommend this intricate and simple, daring and delicious, journey of Wild Serenity with a heart that beats ever fuller and deeper because of it. " – m. t. yáñez, New York


* * *

Read more on Lorin's site – a feast of fascinating info, articles, rants and raves.

Recommended reading: Maurine and Roche, Meditation 24/7 and Meditation Secrets for Women;
Roche, The Radiance Sutras and Meditation Made Easy. See Books.

Camille and Lorin invite you to contact them directly if you have any questions or concerns:
Email [email protected]

* * *


CAMILLE MAURINE and LORIN ROCHE, PhD are co-authors of the top-selling MEDITATION SECRETS FOR WOMEN. This wife/husband team also wrote MEDITATION 24/7, a book and CD ensemble of short practices to do in the course of a day. Dr. Roche is the author of THE RADIANCE SUTRAS, a fresh, sensuous version of the Vijnana Bhairava Tantra. His other books are MEDITATION MADE EASY, BREATH TAKING and WHOLE BODY MEDITATIONS. Camille gives a global online course and teacher trainings in Meditation Secrets for Women. She is a dancer versed in the performing and healing arts, Continuum, and is the creator of the transformational Moving Theater process. Lorin is one of the most highly experienced meditation teachers in the United States. Since 1968, he has worked with educational institutions, athletic teams, hospitals, the military, the homeless, and creative professionals. The couple give a dynamic meditation teacher training in their life-affirming approach with a vibrant international community. MeditationTT.com