"Wow, your call was beyond ecstatic…I'm deeply moved, penetrated...
What a powerful combination of male-female dynamic engagement of two hearts
beating as one and sharing your potent field of gushing creativity...Thank you!" ~ C. C


JANUARY
NEW MOON, NEW YEAR: EMBODYING SOUL IN THE WORLD With Camille Maurine – Replay of Teleseminar held January 17th, 2018. Sharing this call based on Secret #12: Live It Up, as part of my online course based on on the book, Meditation Secrets for Women. To listen online or download the recording, go here.

FEBRUARY
SUBTLE BODY & MEDITATION – With Lorin Roche and Camille Maurine – February 3-4, 2018 at Prana Yoga, La Jolla, CA. Register here

EAST WEST BOOKSTORE, Seattle WA ~ With Dr. Lorin Roche & Camille Maurine – February 9-10th, 2018. Join us for our Friday discussion and Saturday workshop!


MARCH
WEEKEND IMMERSION WITH THE RADIANCE SUTRAS, Woodbury, Long Island NY, March 9-11th, 2018. Dr. Lorin Roche. Absolute Yoga

3-DAY TRAINING WITH DR. LORIN ROCHE & THE RADIANCE SUTRAS, Chicago, Illinois. March 13, 14, 15, 2018. In person with Lorin plus streaming. Contact Mitchel & Tracy Bleier for details.


APRIL
"WILD SERENITY" MEDITATION RETREAT! 1440 Multiversity, Scotts Valley, CA – Camille Maurine and Dr. Lorin Roche – April 29th - May 4th, 2018. 5 Luscious Days of meditation, including subtle movement meditation and expression. 1440 is a beautiful new conference center in the redwoods near Santa Cruz, California. Read more about Wild Serenity here, including the cartoon. Registration has just opened ~ Sign up now!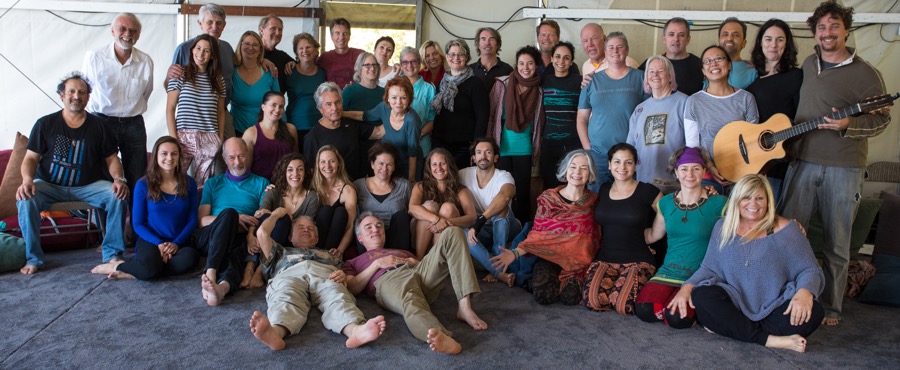 4-PART WEBINAR SERIES – LOVE & WONDER: MEDITATING WITH THE RADIANCE SUTRAS – Camille Maurine and Dr. Lorin Roche, SAND – Science and NonDuality Online: April 22, 29, May 6, 13th, 2018. Registration is not yet open. More about SAND here


MAY


"RADIANT INTIMACY" ~ 1440 Multiversity, Scotts Valley, CA – Camille Maurine, Dr. Lorin Roche, and a Team of Presenters – May 25-28th, 2018. A weekend exploring love and intimacy at 1440 near Santa Cruz, California. Produced with SAND – Science and NonDuality. Registration has just opened – Sign up now!


LOVE'S BODY – MEDITATION SECRETS FOR WOMEN – 12-Week Online Course with Author Camille Maurine. Based on the book by Camille Maurine and Lorin Roche, PhD. Details to be announced.


JUNE
RADIANCE SUTRAS MEDITATION TEACHER TRAINING – With Dr. Lorin Roche and Camille Maurine. Registration opens for the dynamic certified training with beloved meditation teachers Lorin and Camille. The training is for anyone who desires to learn more about this natural, life-affirming approach to meditation. New training group starting up in September 2018. Read more.

JULY


AUGUST
LOVE'S BODY RETREAT – MEDITATION SECRETS FOR WOMEN – with Author Camille Maurine, August 10-12, 2018. Based on the book by Camille Maurine and Lorin Roche, PhD. Southern California location, private retreat center. Open to current and former participants in the Meditation Secrets for Women online course.

LORIN & CAMILLE AT KRIPALU – DR. LORIN ROCHE, CAMILLE MAURINE, & COBY KOZLOWSKI: AT PLAY WITH THE RADIANCE SUTRAS - Lenox, MA, August 19-24th, 2018. Lorin, Camille and Coby team up for this meditation immersion and training in our natural, life-affirming approach to meditation at Kripalu Center for Yoga & Health. Gain contact hours for our certified meditation teacher training. Read more and register

SEPTEMBER



OCTOBER
LORIN & CAMILLE IN AUSTRALIA – SYDNEY, BRISBANE, AND SUNSHINE COAST, October 1-19th, 2018. We will give a meditation training at InYoga in Sydney, then a weekend retreat on the Sunshine Coast with TashYoga, then a couple of evening events at Shri Yoga in Brisbane. Details forthcoming – we would love to see you there! Email us

SAND Science and Nonduality Conference – With DR. LORIN ROCHE & CAMILLE MAURINE – San Jose, California, October 25-28th, 2018. More about SAND here




~ ~ ~ ~ ~ ~ ~
From participants in events with Camille Maurine and Dr. Lorin Roche:

"The retreat was beautiful ~ heart-opening, self-affirming, expanding! I learned many new tools for entering my own life more fully and for sharing wholeness and acceptance with my family, friends, co-workers, and patients."

"Truly awesome – a life-changing experience. Lorin and Camille are a gift to the Universe beyond compare. Their compassion and wisdom is so beautiful."

"Eternal, deep resonating truth, a breaking open, breathtakingly beautiful."

"Deep and rich tapestry of embodied wisdom. Wonderful and loving, skillful facilitation, great learning and growth. Would highly recommend to anyone on the path to awakening who still has a body."

See more here
~ ~ ~ ~ ~ ~ ~

If you would like Camille to come to your area for a retreat, performance, or workshop, contact us and we will get creative together about making that happen.

Camille Maurine
kinAesthetics
P.O. Box 9325
Marina del Rey, California 90295 USA
310 821-0620

Contact Camille





***